Computer Services and Software for Road Races
and Track and Cross Country Meets
---
Apple Raceberry JaM returns to the Mac!
Finally, after years of existing only on Windows (except for an ancient Mac OS9 version), ARJaM software is now available for OSX (specifically, for OS 10.7 and later). Check out the online manual. Also on that page is the current manual for the Windows version!
---
Welcome! Last updated April 7, 2018
Road Races
The results section below covers the current/past season. Our archives include various races serviced by Apple Raceberry JaM plus many others of lasting interest (a total of about 100 different races), going back to 1999. Click here to browse through them. To search for results of a particular race by year, click here.

Also includes, for 2006 thru 2009 , summary lists of the best performances of the year on Minnesota certified courses. Lists like those were published in "A Minnesota Runner's Yearbook" from 1986 to 2005, copies of which may be obtained from Jack Moran.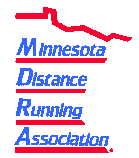 MDRA Race Schedule
An updated version of the Minnesota Distance Running Association's annual publication "Running Minnesota." Always

and now improved!
To add your race information to the schedule (a free service of MDRA), click here.
To update data on a race already in the schedule, click here.

indicates on-line registration is available on line, usually for a surcharge of about 5% of the entry fee.